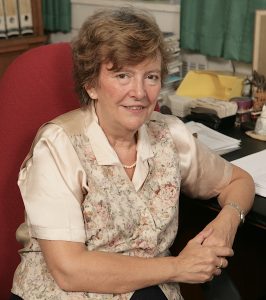 This is one video in a series that we recorded called 'Academic Interviews' and it featured Professor Dame Julia Higgins.
Julia has been studying the behaviour of complex materials, particularly polymers, at Imperial College London since joining as a lecturer in the Chemical Engineering Department in 1976. Her research group specialises in the use of neutron scattering techniques to investigate polymer behaviour. She was appointed reader in 1985 and professor of polymer sciences in 1989.
She was elected Dean of the City and Guilds College from 1993 to 1997 and was appointed CBE in 1996. In 1995 Julia was elected a Fellow of the Royal Society and of the Royal Academy of Engineering in 1999. She was named a Dame in the 2001 Queen's Birthday Honours list.
Here, she is talking with Professor Lord Robert Winston.
Colin Grimshaw June 2017