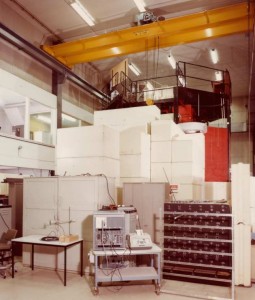 It's 50 years since the official opening of the University of London Reactor Centre housed at Imperial's Silwood Park campus. Silwood Park is located about 25 miles West of Central London, near the village of Sunninghill, Ascot, Berkshire. On 22nd June 1965 the official opening took place with the Principal of the University of London, along with the Imperial College's Rector Sir Patrick Linstead, Pro Rector Sir Owen Saunders and Chairman Lord Sherfield. In 2011 the process application to decommission the 'GEC 100kW Consort' reactor was started and is being continued today. Sadly, although the archive has BBC Footage shot at the 1965 opening ceremony, it's minus the sound track, so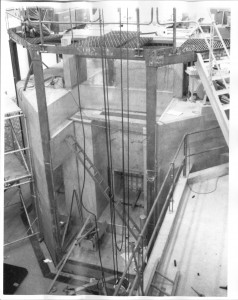 the on-screen presentation and interviews mean very little. That's rather a disappointment as it captures a key part in the college's history. The photo on the right is during construction. What I do have is a segment from the 1982 documentary that I made about Silwood Park and fortunately we shot a section about the reactor and its operation. Tracy Poole spoke with Dr McMahan a lecturer in Physics about the operation of the reactor centre. We shot inside the main reactor hall, control room and experiments lab. I'm so glad we did this because it will be the only archive material shot about the reactor before it eventually disappears for good.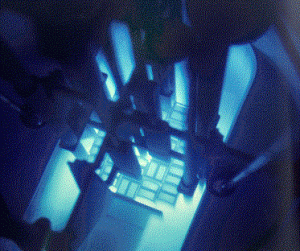 Because it's a 'pool type' water cooled and water moderated reactor it's possible to open the reactor up and seen inside the core (yes it's true). Then you will see a bright blue glow caused by the Cherenkov radiation. The image on the left show this glow which I witnessed myself when I took the shots for the video whilst standing on top of the reactor. When we made this video the reactor centre was still relatively new and only 17 years old, now it's celebrating 50 years! As indeed I do myself, later this year, with 50 years of working at (and since early retirement, occasionally with) Imperial College!
Below is the documentary extract about the reactor centre and also some lovely aerial helicopter footage we had shot, which shows the beautiful Silwood Park campus.
Colin Grimshaw June 2015