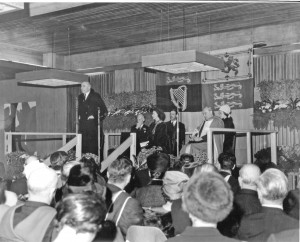 Southside Royal opening in the Upper Refectory 1963

For this first blog entry we're going to focus on places and in this case, Southside. The Southside halls were opened on 8 October 1963 with a Royal ceremony with Princess Margaret and Lord Snowden in attendance. Due to the forward thinking of past members of staff the whole thing was audio recorded and then transferred to an acetate disc. Things like this are held in the main archive and recently I transferred it from the disc into a digital format. On the right is a photo of the process happening a few months ago.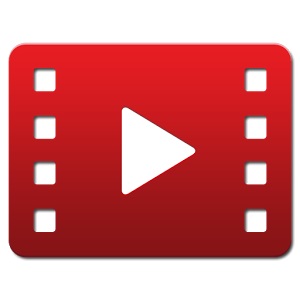 Click the link above to listen to what was said and because this is audio only I've included some photos taken during the ceremony rather than leaving you with a blank screen. The whole thing runs for about 20 minutes and you can skip forward if you so wish.
In 2005 the lifetime of the Southside halls had come to an end and something new was required. So on 6 October 2005 Sir Richard Sykes, as Rector, held a ceremony to officially start the process of demolition.
A few days before, along with some colleagues, I walked around the building with a handheld video camera to capture some last moving images for the archive. If you remember the building, a few memories may come back when you watch it. Some people liked it, whilst some hated it. Me? I hated it! Never did get used to the 'shuttered' concrete design and I always got lost on those stair cases.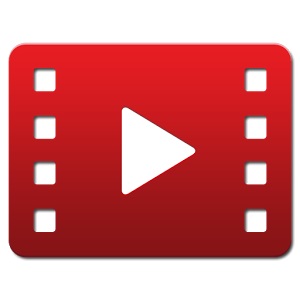 SOUTHSIDE DEMOLITION CEREMONY 2005
So, I suspect it gave great delight to Richard Sykes to sit in the cabin of the digger and start the whole process of demolition. As always, we captured the ceremony on video and just before it started I'd given some of the Princess Margaret opening ceremony photos to the Rector, so you'll hear him refer to that in the video. I must admit that I've been to a lot of openings before, but never a closing, so this was interesting and also the first as such in the archive.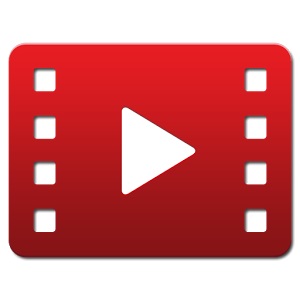 SOUTHSIDE BOTTOMING OUT CEREMONY 2006
There then followed something that was also new to me, that is a "bottoming out ceremony" where you all celebrate the completion of the foundations.  And as usual we were there to record the event…but with a difference! A competition had been run to find objects to place into a time-capsule to be planted within the building.
I glibly suggested a DVD of the most recent Albert Hall ceremony and another with the Princess Margaret opening and Richard Sykes closing events. It ended up being one of two selected ideas and you'll see me being presented with a bottle of champagne by Richard Sykes (whilst wearing safety gloves and also trying to do sound, my colleague Martin Sayers took over the camera)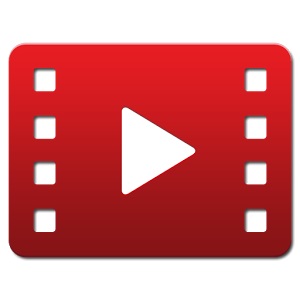 SOUTHSIDE TOPPING OUT CEREMONY 2006
The final of the three events was the Topping Out ceremony held on 5 October 2006.  This saw the end of works on the new Southside complex and the imminent demolition of Linstead, but that's for another blog page where we have things like the Linstead Hall evening dinner. So if you remember those, then please come back for more soon.
Topping out ceremony (Colin on camera)
Colin Grimshaw December 2009