On 13 January 1982 edition of STOIC's News-Break, Mike Hackett visited the City and Guilds office. Andy Rushton was then the president of C&G and he spoke about what was coming up and happening during the term. He also spoke about the forthcoming C&G elections. Some information I managed to find about Andy tells me that since 2011, he has been a Principal Consultant at ESR Technology providing major hazard services onshore and offshore. He also has involvement with the Institution of Chemical Engineers.
Once again this video was not without its technical problems and challenges. The studio sequences are all more or less OK, because they used high quality cameras. However, the camera that STOIC used for location work was nowhere near such quality and used what was called a single striped colour tube. The combination of being a tube camera and it producing the final colour by this method, was never without its problems.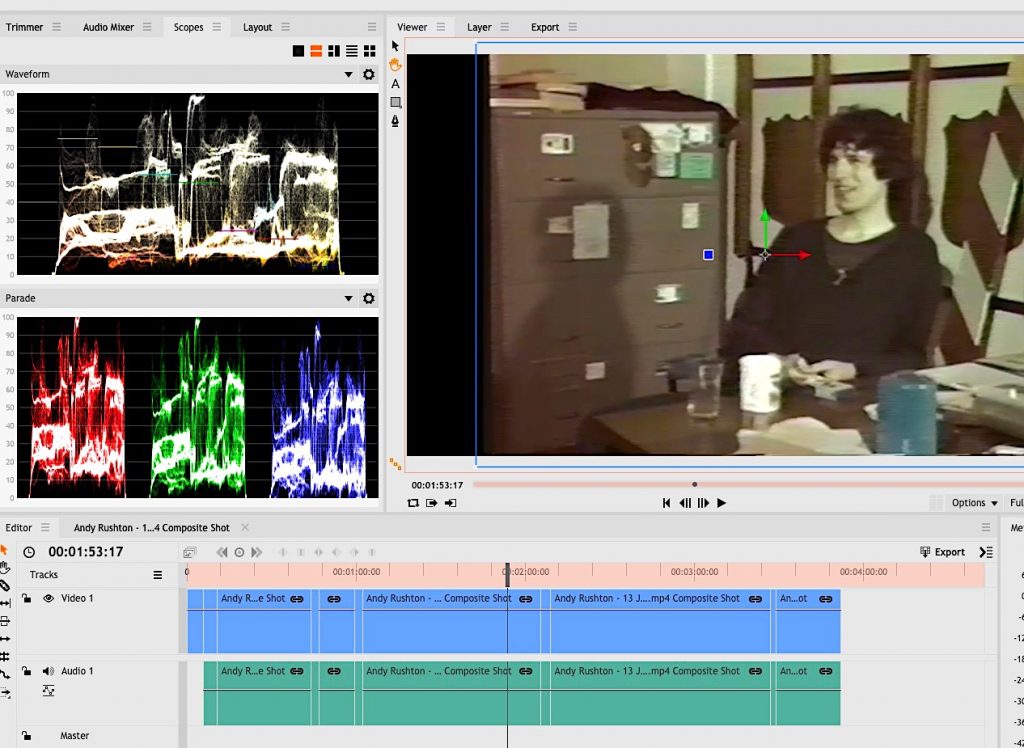 The colour balance on the original was way-off and at the time, in 1982, we had no way of correcting this in post production. The still (above) that I've grabbed, is what it looked like directly from the programme master-tape during correction. I've struggled to produce something less green but have had to settle with what you are about to see. If the colour isn't there, you can't produce it out of thin air!
Colin Grimshaw January 2021